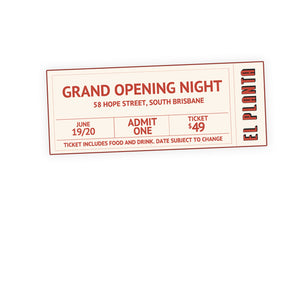 We are opening our new home on Hope Street with a bang

Finally, after an awful lot of paint, late nights, Global Pandemics, tears and high fives, Hope Street is finished and we are ready to open it properly.

Tickets are limited and a large chunk of them sold when we released them first week of COVID so if you want in, you better be quick!
Event kicks off at 6.30 and will wrap up around 9 and Tickets include all food and a couple of beers or wines.
Our cocktail bar will also be pumping on the night with some special cocktails created for the night

See you there!